Lawn Care Williams Creek Indiana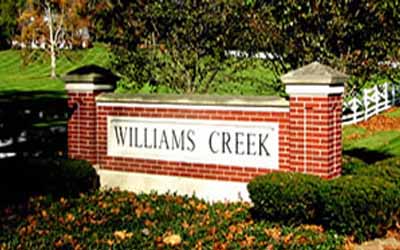 Serving Williams Creek, Indiana with natural lawncare service!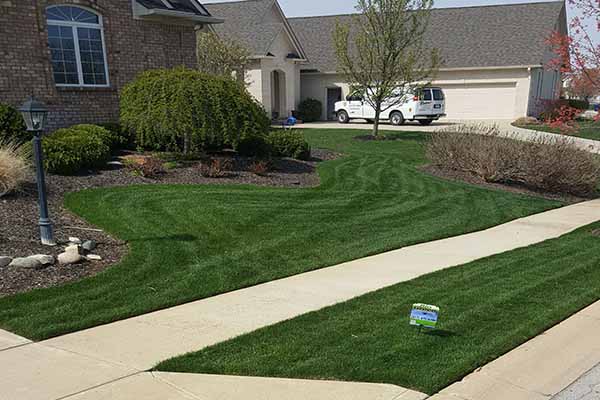 Bio Green provides superior natural lawn care service to homes in Williams Creek, Indiana! Go green with Bio Green!
A healthy lawn in Williams Creek, Indiana starts with Bio Green!
Are you looking for natural lawn care in Williams Creek Indiana? Bio Green Indiana's lawn program is a multi-tiered approach to creating the ultimate growing environment for your lawn. Our lawn care programs are designed to give you the beautiful lawn you want and provide the environmental benefits that you can feel good about every time you step onto your lush, green grass. At Bio Green®, we treat your lawn and soil as one cohesive unit. Our liquid programs are designed to feed the grass every nutrient it needs while simultaneously developing deeper and healthier roots. To further enhance the health and vigor of your lawn, our program also develops a healthy soil structure by adding much needed carbon and simple sugars in every application
Perhaps your lawn has had better days, or maybe you've grown tired of the "Same Old Service" with the "Same old Results." Whatever the reason, Bio Green® will give you what you've always wanted… The most beautiful lawn on the block with the lowest environmental impact. How? Simple. Bio Green's® unique view of lawn care has allowed us to develop a program that uses only a fraction of the most common leaching nutrients that are currently polluting our waterways and provide outstanding beauty in any growing environment.
The answer to a beautiful lawn is simple… Bio Green: natural lawn care service in Williams Creek Indiana!
Weed Control for Williams Creek Indiana
Organic weed control service for Williams Creek IN
Let's face it, from time to time an unwelcome visitor camps out in your yard. Bio Green® has the tools and the expert advice to get your lawn and landscape weed and pest free. Bio Green's® approach to lawn care health and pest control differs in many ways from our competitors. We are committed to"redefining" the fertilization and pest control industry following these simple principles:
See the big picture and the common thread
Apply only what is needed when it is needed.
Maintaining the soil food web is of the utmost importance
Continue to research and develop ways to lower our chemical footprint
Using natural products when available
Find the source of the problem, don't just treat the symptom
Bio Green® Technicians are certified and licensed for outdoor pest control in their local areas. Every Bio Green® Licensees receives ongoing training and education in the advancements of diagnostic and treatment of lawn and ornamental pests as well as innovative ways to create a healthy environment for your landscape, before there is a problem.
By following Mother Nature's cues, Bio Green® Techs can see what is happening in the soil by what is currently growing. Many weeds, bugs, and fungi have certain "Bio Mass" precursors; which allow for a pre-emptive approach to stopping infestations before they have reached a point of critical mass. Many of the issues faced, are dealt with through an array of nutrient supplementation to insure that when the pest is gone, the plant is healthy and ready to thrive. The key to having a pest free landscape is creating an environment in which your plants and soil thrive.
If you are experiencing weeds, pest or disease pressure, then call Bio Green for natural lawn care service in Williams Creek Indiana!
Organic Lawncare in Williams Creek, IN Reviews
What are customers saying about Bio Green's natural lawn care service in Williams Creek Indiana?
Bio Green Indiana
Average rating:
0 reviews