Bio Green Lawn Care
Bio Green Indiana is a family owned company that holds customer service as our priority.
Beyond service, our approach to treating your lawn care or trees and shrubs is focused on using a Bio Green USA product. This is an all-natural, bio-based fertilizer product. We use a more conventional or hybrid approach to controlling weeds. We select products that will use a "Least Toxic Pesticide BMP (Best Management Practice)." This means that least toxic chemical options are utilized and no unnecessary chemicals are applied or used where they are not needed.
Our Lawn Care fertilization packages are tailored to your individual landscape needs. Our normal season program is 6 steps, each helping to build the overall health of your grass plant and improve the soil or food web of your lawn naturally. We can tailor the treatments to accomplish what your desire is for your lawn. Each of our rounds will have us individually spot spraying weeds, unless you direct us differently. Our product is slow release. We normally see improvement in the thickness of your lawn forcing out weed opportunity with each treatment.
Lawns that have been on our program for more than one entire season have limited amounts of herbicides used. There are also other services we offer for your lawn. We offer the prevention of grubs, or help with post grub treatment, we also offer the treatment for insects in your lawn, including flea and ticks. Lastly, we offer a product of moisture management to help keep your lawn green throughout the hot summer months.
When you request a quote from us, we quickly provide a summary of our business and online pricing for the size of your treated lawn. The next step is that we like to meet with you on your lawn. One of our licensed technicians would meet with you to walk your lawn and talk about the plan for your property for the year. Throughout the season, information of progress and feedback will be provided with each treatment that is stored on your account portal. We welcome each of our customers to speak with their technician constantly throughout the season. All of us at Bio Green Indiana are passionate about keeping the environment and waterways safe for future generations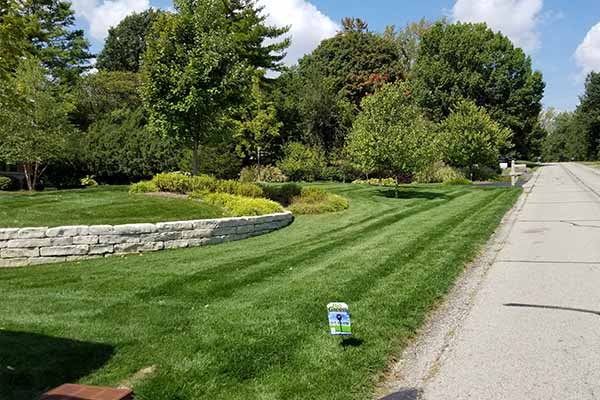 Lawn Care Services
Tree and Shrub Services
Pest Control