We Treat Emerald Ash Borer and other invasive pests
Based in Zionsville, Indiana, Bio Green Indiana uses a trunk injection system to treat your Ash and Hemlock trees.  A trunk injection is the most effective alternative to spraying or soil applying pesticides for tree insect or pest control.  Bio Green Indiana trunk injection equipment injects Emamectin Benzoate/Imidacloprid directly inside the tree.  The trunk injection systems and formulations are proven to give the best results when protecting trees from borers and insects.
It is Eco-Friendly
Unlike spraying or soil applications, the Bio Green Indiana Arborjet system injects directly into the tree, limiting any impact to your family, the applicator, and the environment around you.
Trunk Injection Facts
Through trunk injection, small doses of Emamectin Benzoate are carefully measured and injected directly into the tree's transport tissues, enabling distribution within the tree, but limiting the impact to the environment.
The best time to treat trees in the upper third of the country is from May through October when trees are most active, and water or nutrients are actively flowing in the tree.  The larval (damaging) stage of EAB does its worst from August through October.
Injections are made in the bottom 18 inches of the tree, at intervals of around 6 inches apart.  The depth for the injection is between 5/8" and 1 5/8" into the tree.  A 10 inch diameter tree would receive approximately a 1.5 ounce injection for two years of protection.
Trunk injection formulations can take hours to weeks to move throughout the tree.  Most often trees are protected within a few days.
Trunk injection is widely considered to be the most effective and consistent method available for preventing EAB from attacking a tree, or killing EAB in an infested tree.  It can stop damage even if the tree is already under attack without harming the surrounding environment.
Researchers at Ohio State, Michigan State, Purdue, the University of Illinois, and University of Wisconsin have concluded that Arborjet's trunk-injected systemic insecticides are the most effective treatment option, providing very effective control of EAB for two years, with a single application, even under heavy infestation pressure.  It also provided a higher level of control than other products in side-by-side studies.
Bio Green Indiana uses the Arborjet truck injection system which uses an Arborplug, a one way port with a self sealing, surgical septum that prevents product from leaking back out of the injection site.
* Insecticide Options for Protecting Ash Trees from Emerald Ash Borer – 2009 Joint research summary by Ohio State University, Michigan State University, Purdue University, University of Illinois and University of Wisconsin Extension.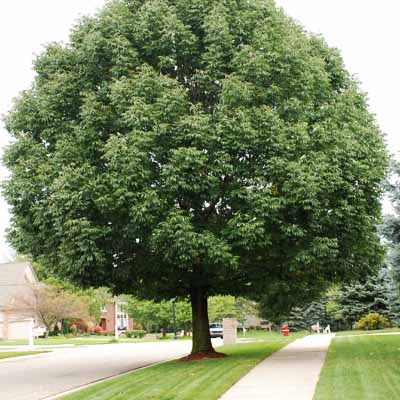 Lawn Care Services
Tree and Shrub Services
Pest Control