Exterior treatments for your home or office!
Don't you just hate to see critters! Our Perimeter Pest Control Service helps to control those dreaded spiders, ants, crickets, and other bugs,  keeping them outside of your home– preventing them from entering your property.
We offer a program of 3 Pest Control Applications spread over the season beginning in the early spring and ending by late Fall.   We treat around the perimeter of your commercial or residential property focusing on complete coverage as well as watching out for those areas that critters might live — like in window wells, cracks in the foundation, etc.  Each application serves as barrier wall around your property.
Each application has a 90 day residual, and the insects targeted include the following:
carpenter ants
fire ants
army worms
lady beetle
bees
beetles
biting flies
box elder bugs
centipedes
chiggers
chinch bugs
cicadas
clover mites
cockroaches
crickets
cut worms
dichondra flea beetles
earwigs
elm leave beetles
fire brats
fleas
flies
gnats
grasshoppers
hornets
Japanese beetles
midges
millipedes
mosquitoes
moths
scorpions
silver fish
sod web worms
sow bugs
spider mites
spiders (including black widow, brown recluse, hobo spiders)
spring tails
ticks (including brown dog ticks)
vinegar (fruit flies)
and wasps
Perimeter Pest Control All Season Long
We offer perimeter pest control both as a stand alone service, or, we can combine with our other lawn care packages. We are confident we can provide very competitive pricing for your complete peace of mind! If you pre-pay for the season, an additional 10% price reduction can be realized.
Schedule Your Appointment with Bio Green Now!
Call us or e-mail us for a quote. We will take a look at your property and provide a competitive quote to take care of your property for the season providing peace of mind that your property is being handled by a family owned company that cares about you, your family, and your pets.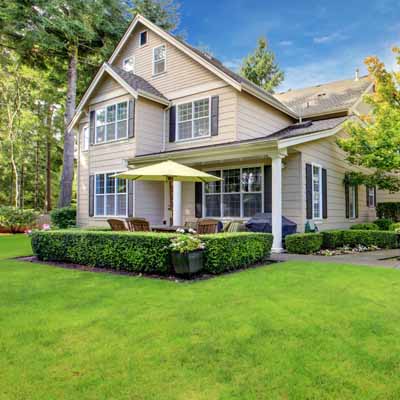 Lawn Care Services
Tree and Shrub Services
Pest Control