Liquid Lawn Aeration
Why do we recommend lawn aerations?  The goal of aerating your lawn is to get more oxygen, water and nutrients into the root zone.  Improving the aeration in the soil is extremely beneficial to lawns that are growing in clay or compacted soils.
BioGreen products are designed to infuse more O2 into the root zone via key nutrients and weak acids. This same principal works to release some of the soil's Humus into humic acids as well. This method is a microscopic alkali extractive technique that removes salts and creates bonds that are oxygen centric. These microscopic soil interactions create billions of fractures and encourage greater rooting. The rooting becomes the macroscopic aerator and now we have greater pathways for air and water.
We have heard it numerous times from homeowner that their good topsoil was stripped off when their house was built, and they are having problems with their lawns health.  The issue is that they were left with a denser clay or subsoil in which to grow their lawn.  The soil needs to be improved and aerations helps.
Benefits of liquid aeration:
Creates billions of fractures and encourage greater rooting.
Covers the entire lawn unlike core aeration which pokes holes every 3-6 inches.
It can be done anytime during the growing season different than the mechanical core aeration which is only recommended during the spring or fall.
No holes are made, and no grass is removed.
No need to mark sprinkler heads, invisible fences or cable lines.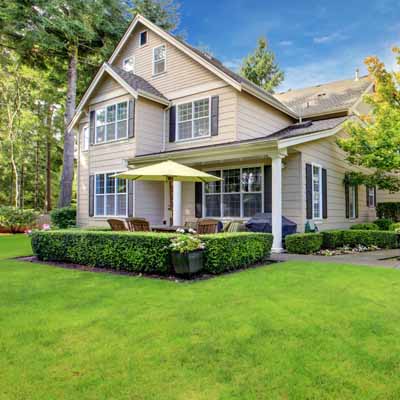 Lawn Care Services
Tree and Shrub Services
Pest Control
Get Your Law Aerated By The Best!
Areas We Serve
Bio Green Indiana proudly provides these areas with the best in lawn aeration and lawn care.
Get a Quote For Lawn Aeration
Complete the form below and to get a quote or to schedule lawn aeration service. .
"*" indicates required fields